A new year approaches and we've got some amazing deals for you! "new year, new blog" right?

Win your order!
If the above isn't enough, we're also bringing back our hugely popular 'win your order' offer we had last year! Simply purchase any theme throughout the whole of January and we will refund two orders a week. You're automatically entered when you buy a Blogger or WordPress theme, so keep an eye out to see if you're a winner. You'll receive a refund via the payment method you chose during checkout. Refunds will be processed on the last day of each week.
Huge discounts on migrations
If you fancy moving to WordPress, we've got a sale on sale for our Blogger to WordPress migration. This also includes a free WordPress theme of your choice from this page. Please note that spaces are limited at this price, so be sure to secure your spot quickly if you're keen!
We also have some new products for you to check out…
New WordPress Theme
Please welcome our brand new WordPress theme to the family – Maryline. The perfect hybrid of style and functionality, Maryline comes packed with all kinds of options to create a professional and chic website/blog.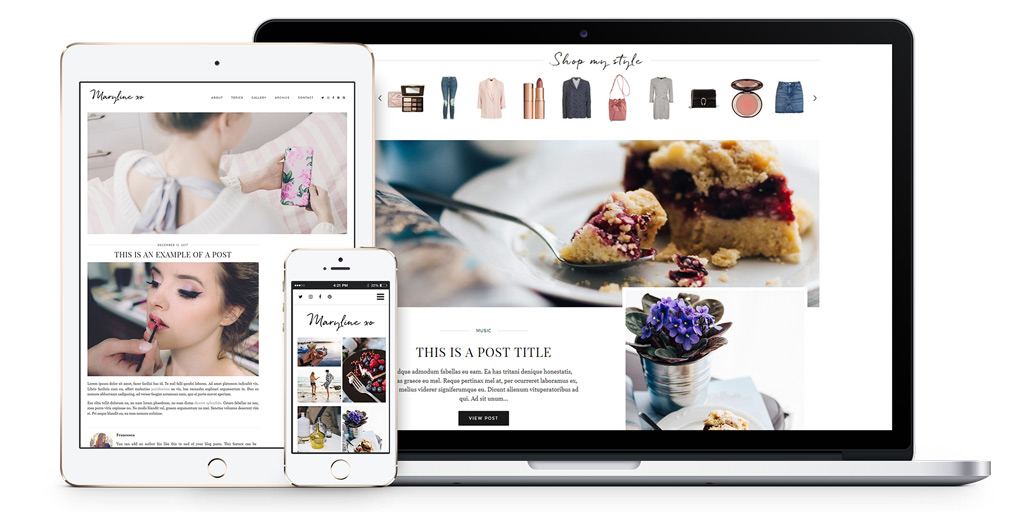 New WordPress Plugin
You may have seen people talking about our new Shopr plugin on social media and the rumours are true: we have built a plugin that lets you create 'shop the post' and 'boutique' style widgets. So whether you use affiliate links or standard URL's, you can create shoppable widgets in your blog posts with minimal effort. Upload an image or use our nifty image search feature to automatically pull in the pics, Shopr makes displaying items quick, easy and beautiful. Shopr is available at a discount for the launch, this price won't last forever!