Do you want to transfer your blog from Blogger to WordPress? While Blogger is a great free tool to start blogging, many people soon want to switch to WordPress for many reasons.
In this guide, we will show you how to switch from Blogger to WordPress in less than 30 minutes without losing any content.
Step 1 – WordPress Hosting
To get started with WordPress, you will need 2 things:
1. A domain name – this is the web name of your site, for example 'myblog.com'.
2. WordPress hosting – this is where your website is stored
If you are already using a domain name on Blogger, you can keep using this on the new WordPress hosting.
For hosting, Bluehost offer a 60% discount and a free domain name to anyone using our Blogger Importer plugin and purchase a plan using this link. This means you can get everything you need for just $2.75 per month. Nice!
Simply purchase a hosting plan from this page and the discount will be applied automatically.
Step 2 – Log in to WordPress
After purchasing the hosting from Bluehost, WordPress will be installed on a temporary domain. This means your live blog on Blogger won't be changed until you are ready to launch the new WordPress site.
You can log in to WordPress by clicking the button shown below: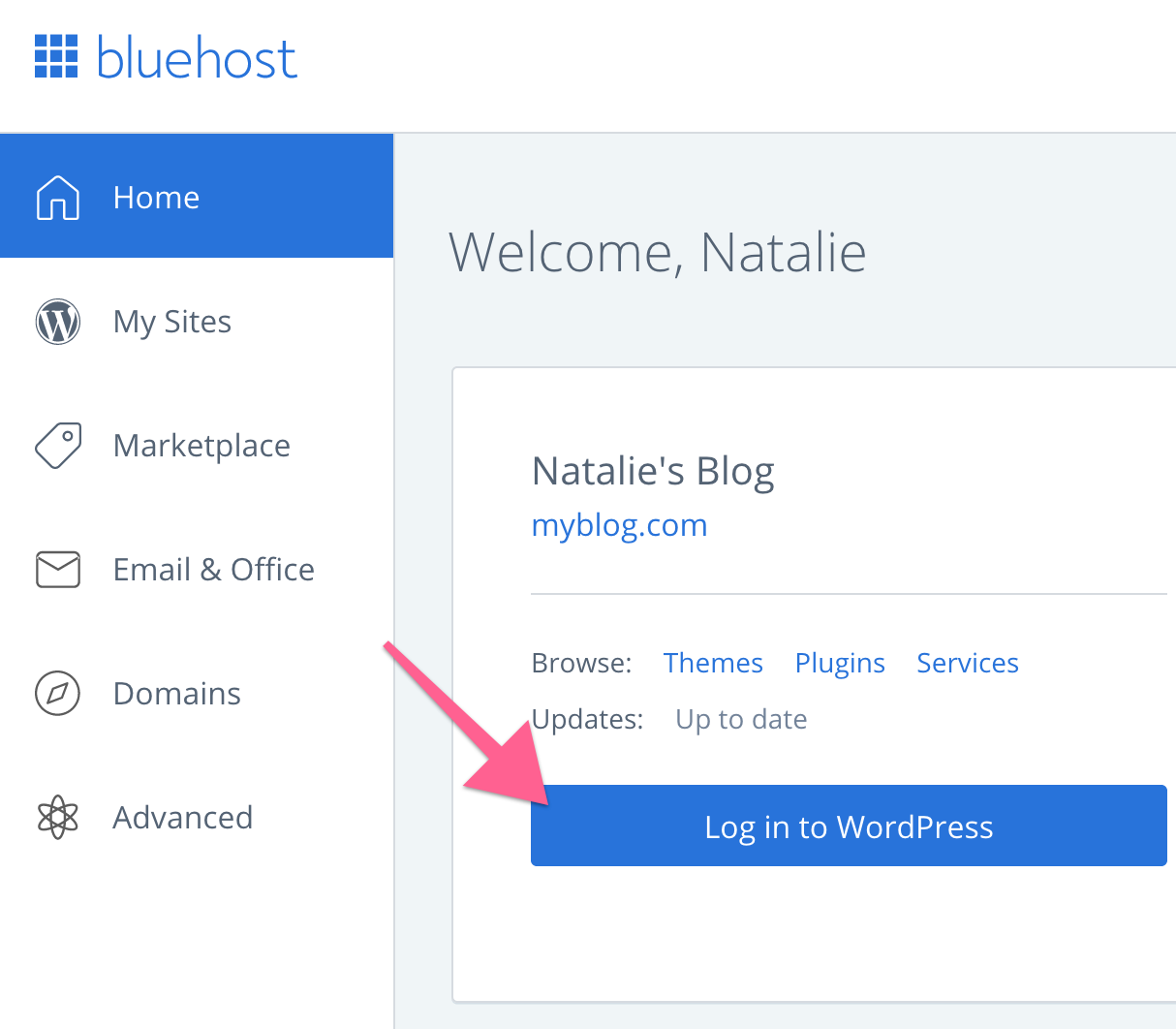 Step 3 – Import Content from Blogger
Now you are logged in to your shiny new WordPress dashboard, so let's import your content from Blogger:
1. Go to the "Plugins > Add New" page. Then Search for "Blogger importer at the top right of the screen, like the example below:

2. Click the "Install" button, then click "Activate":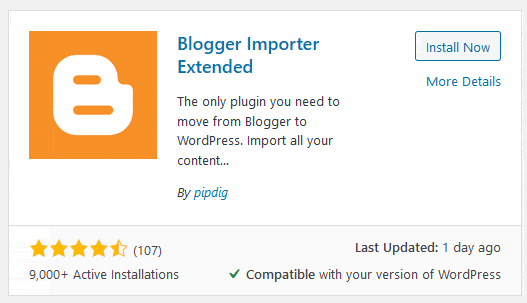 6. On the next page, scroll down to the "Blogger Importer Extended" plugin and click the "Run Importer" button: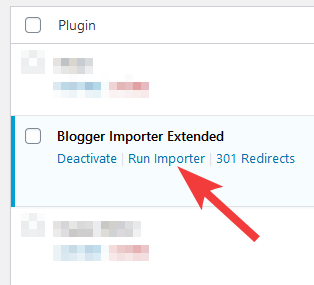 7. Now follow the steps shown on-screen to connect your Blogger account and import all the content.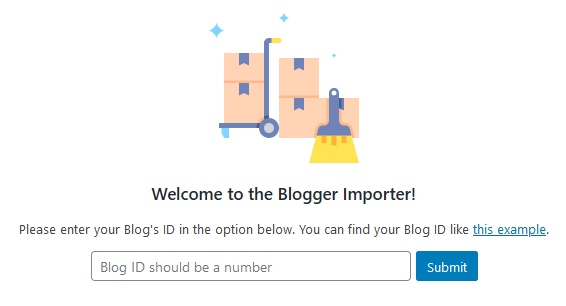 8. Go to the "Settings > Permalinks" page in your WordPress dashboard.
9. Copy and paste /%year%/%monthnum%/%postname%.html into the setting shown below, then click the "Save" button:

This will ensure that your post links remain the same as Blogger, so you won't lose any Google ranking.
10. Finally, go to the "Settings > Blogger Importer" page and make sure both redirect options are enabled. Like the screenshot below:
That's it, Your content is now imported from Blogger!
WordPress themes
Now that your new site is up and running, it's time to make it look pretty!
There are many places you can purchase WordPress themes or even find free themes by going to the "Appearance > Themes" page in your WordPress dashboard. We also create premium blogging WordPress themes, which we obviously recommend ?
Happy blogging!