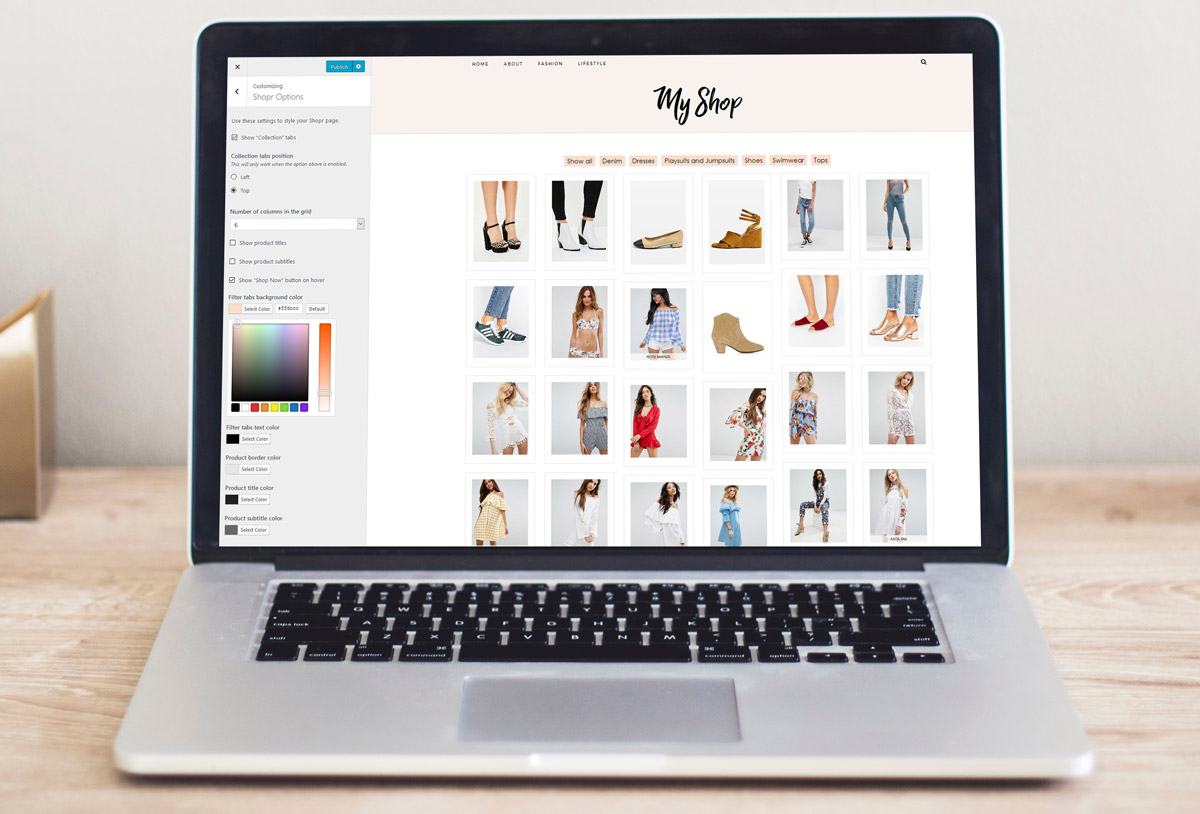 Will you be creating a gift buying guide this Holiday season? Want to include products from every shop but can't seem to find the right way to display it all? Our brand new Shopr WordPress plugin could be just what you need!
Shopr is designed to make your life easier when it comes to sharing products with your readers. We've made it simple and straightforward – without having to sign up to any 3rd party affiliate schemes – to ensure your readers can take full advantage of the amazing gift guides you've put together this holiday season.
What is it?
The Shopr WordPress plugin allows you to create shopping features across your site. It's super easy get started, and can be used to create features such as a main shop page or "Shop the post" widgets.
With Shopr, you can use any links (affiliate or not) to create a perfectly curated shoppable widget and wardrobe feature. Whether you're putting together a book wishlist, displaying products from your favourite charities or showing people how to decorate their homes – Shopr can help you to showcase the products you love.
Who should use it?
If you want to link to products in a blog post, on a page or anywhere on a WordPress site, Shopr is for you.
You could also create the perfect 'holiday gift guide' using our wardrobe feature. Using customisable tabs and you can use different sections for each guide. Beauty, fashion, books, for the guys, home and more – you can have anything you like!
How much does it cost?
We're offering a discount to anyone which already uses a pipdig theme. If you're reading this post, you can access this offer directly by going to this page and the price will display at the discounted rate.
Where can I find out more?
We have also answered many more FAQs at the bottom of this page. You can also access the guidance for using the plugin on this page.