You may or may not be aware that WordPress is about to make big changes to way posts and pages are edited. The current options will be replaced by a new system which is designed to make it quick and easy to create more dynamic layouts.
The video below shows a quick example of the new post editor screen:
The Gutenberg Editor
This new content editor is codenamed "Gutenberg". The goal is to create a new post and page editing experience that makes it easy for anyone to create more complex post layouts.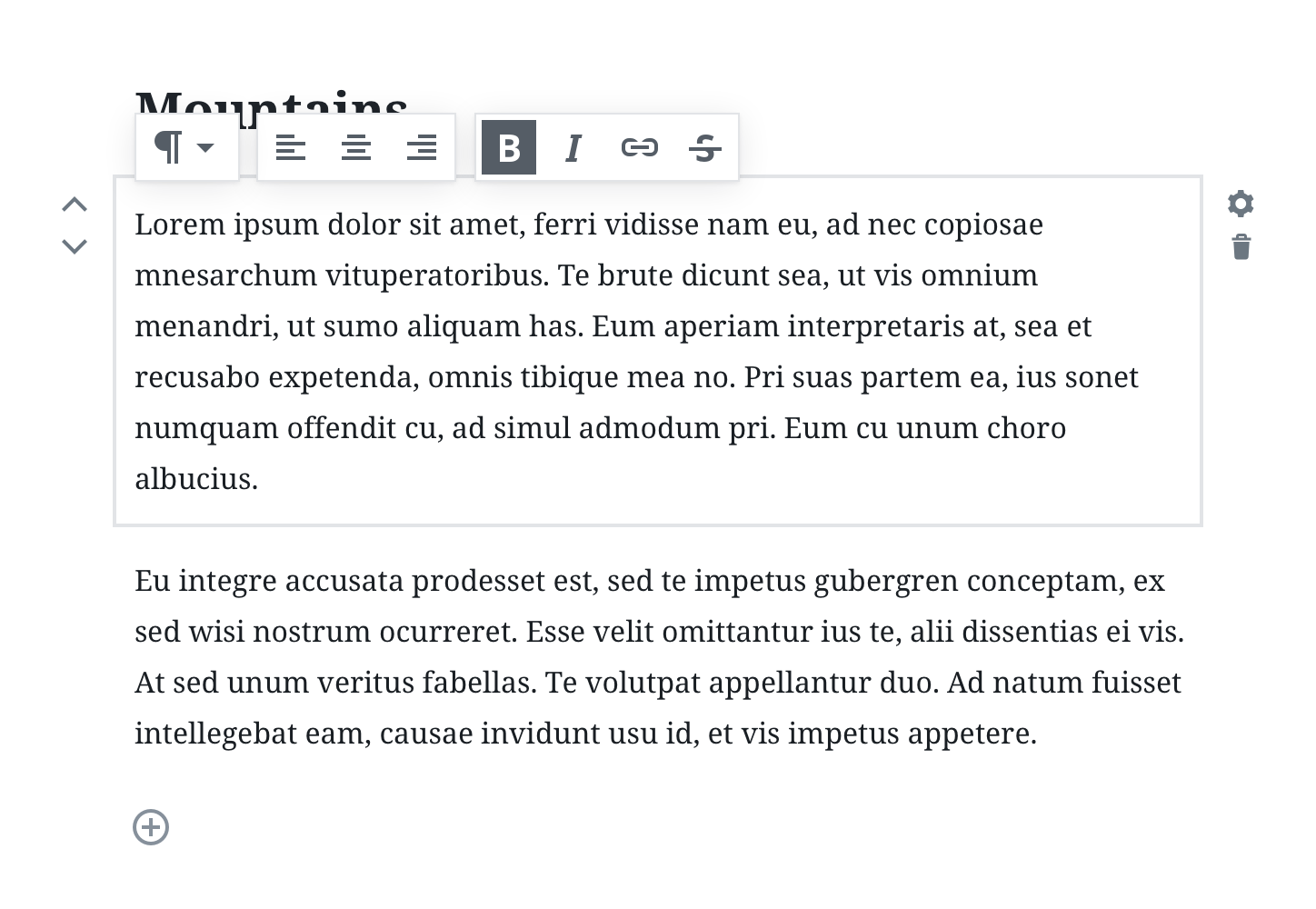 How can I try out the new Gutenberg editor?
We have created a publicly available online preview of the Gutenberg editor at https://gutenberg.pipdig.co. Give a try and let us know what you think, there is a Twitter poll at the end of this article.
Launch Preview
Will Gutenberg work with my pipdig theme?
Yep! Over the past 12 months we have working with the core WordPress team. We're very happy to confirm that all pipdig themes and the Shopr plugin are 100% compatible with Gutenberg right now, well ahead of the official launch of Gutenberg. You will be able to use all Gutenberg features in our themes, and we'll also be adding some custom features of our own too (watch this space!).
When will Gutenberg be available in WordPress?
Gutenberg is scheduled to be included with WordPress 5.0, which is expected to launch around May 2018. It is possible to give Gutenberg a try before it is officially launched. To encourage more people to try Gutenberg, WordPress version 4.9.6 will show the following message in your dashboard:
If you are not comfortable or have doubts about using pre-release software, we highly recommend not installing Gutenberg until it is officially launched.
As mentioned, we have created a publicly available online preview of the Gutenberg editor at https://gutenberg.pipdig.co. So you can give the new editor a try without needing to install it on your site.
Can I go back to the old editor?
Yes, if you install the Classic Editor plugin it will add the option of switching back to the old editor (see plugin instructions).

What happens if I install Gutenberg, then disable it in future?
Your posts will largely remain in tact, but you may need to provide your own styling for the few elements that Gutenberg was providing styling for.
Will switching to Gutenberg affect my existing content?
No, unless you go back to edit an older post with Gutenberg active, the content will remain the same.
Can I edit existing content in Gutenberg?
Yes, however we strongly recommend against doing so. It will be best to use Gutenberg for new posts only as this will avoid formatting/styling issues.
I'm already using a page builder plugin, do I need to change to Gutenberg?
If you're already using a page builder plugin such as Beaver Builder, SiteOrigin or Visual Composer, we highly recommend disabling Gutenberg by installing this plugin before WordPress 5.0 is launched. Your current page builder plugin will continue to perform the same actions available in Gutenberg, so there is not much point in having both.
Is there an option to switch between Gutenberg and old editor?
There is, hover over a post and you can use the classic editor for that post, it's an option along with the usual edit, quick edit and trash links:
I have feedback about Gutenberg, how can I contact the team at WordPress?
If you experience any bugs or problems with Gutenberg you can post an issue on Github (more technical) or via this page.
Your thoughts on Gutenberg
We would also love to hear what you think about the new editor. That's right, it's Twitter Poll time! Answer below…
If you have any questions about Gutenberg in relation to your pipdig theme, you're welcome to comment below or contact us via our support site.